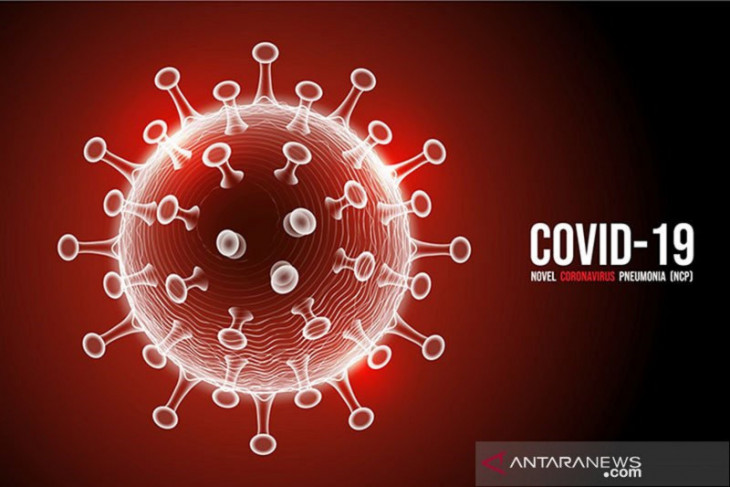 The trend of Coronavirus transmissions in Indonesia has been falling in the past 1.5 months but the concern towards new variants is still looming in line with efforts to control its spread. The concern is based on two reasons. First, based on experience in many countries, including Indonesia, this plague is similar to a wave that comes and goes. The potential for this virus to re-emerge is inevitable, so people have been asked to be vigilant.

The second one is virus mutations that have occurred in several new variants. It shows that the hard work of controlling the pandemic is still long and difficult to predict.

Experts have widely discussed the phenomenon of this virus mutation. After Alpha and Delta, the last variant emerging is the Mu variant known as B.1.621 virus.

This variant was first detected in Colombia in January 2021. The World Health Organization (WHO) classifies it as a "Variant of Interest" (VOI).

As quoted from Live Science on September 3, the VOI label means that the prevalence of this variant is increasing in several regions. The mutations tend to affect the characteristics of the virus, such as transmission or disease severity.

Vaccine resistant

According to WHO, the Mu variant has a constellation of mutations that exhibit potential traits to escape vaccine immunity.

Preliminary data from laboratory studies suggest antibodies produced in response to COVID-19 vaccination lack the ability to neutralize the Mu variants.

However, these findings still need to be confirmed through further research. WHO states that more research is required for a better understanding of the spread of Mu variant.

Besides the Mu variant, WHO is currently monitoring four other VOIs, namely Eta, Iota, Kappa, and Lambda. While still monitoring the previous Variant of Concern (VOC), namely Alpha, Beta, Gamma, and Delta.

So far, the Mu variant has been detected in 39 countries, including South America, Europe, and the United States. According to Medpage Today, a study from the University of Miami detected this variant in nine percent of cases at the Jackson Memorial Health System in Miami.

Although less than 0.1 percent of all COVID-19 cases worldwide have the Mu variant, it accounts for 39 percent of cases in Colombia and 13 percent in Ecuador and has increased its prevalence in the region.

Regarding its transmission, health authorities in the United Kingdom noted that it does not spread very quickly and is no more contagious than the Delta variant but has the ability to evade vaccine-induced immunity.


Beware of the virus

It is natural that the new variant of the coronavirus raises concerns in the midst of the current sloping daily cases. In fact, the declining number of the outbreak has made all parties breathe a sigh of relief.

That is why the Regional Representatives Council (DPD) Member, Fahira Idris, has warned about the need to always watch the epidemic situation. The regulation to prevent the spread of Mu variant must be formulated and implemented immediately.

The declining number of COVID-19 daily cases could give the government a chance to formulate a comprehensive strategy to prevent the Mu variant's entry.

In addition, another important thing is to develop an practical scenario if this variant enters Indonesia. The scenario aims to prevent a spike in cases like Indonesia had just experienced due to the Delta variant.

The surge in Delta cases is a valuable lesson for both government and the community to be prepared when the Mu variant enters Indonesia.

International borders should be the most effective filter for the arrival of the Mu variant. International entrances, especially air and sea, must be tightened from now on.

All parties must learn from the Delta variant strike, which resulted in the second wave in Indonesia.

Even though the current cases are starting to decrease and the vaccination program is running, it is not yet the time to be euphoric. Many countries that feel it is safe to relax restrictions, even waiving the obligation to wear masks, are now experiencing a spike in cases.

The decrease in cases also does not mean that tests and tracing should be relaxed. It must be optimized so that the positivity rate can fall below five percent, according to WHO standards.

The point is that there should not be another spike in cases like last July, which overwhelmed hospitals and health workers, increased death rates, and caused various effects of oxygen scarcity.

The current decline in daily cases should not make people complacent. The most appropriate thing is to put forward an alert and anticipatory attitude.


Virus natural behaviour

Fortunately, the COVID-19 Handling Task Force has observed the development of the new variant at the global level and then determined the anticipation of its spread in Indonesia.

One of the essences of anticipating it is to strengthen the awareness of all parties regarding the potential for transmission of new variant mutations of the SARS-CoV-2 virus that causes COVID-19.

This alert was also conveyed by the Government Spokesperson for COVID-19 Handling, Dr. Reisa Broto Asmoro, in the online "Siaran Sehat Kesiapsiagaan Hadapi Varian Baru" or Broadcast for New Variant Preparation on September 13.

It is also important to note that virus mutations can replicate. The more viruses multiply and change hosts, the more likely they are to mutate.

But the mutation of the virus is a natural form that is adapting and wants to survive. In that adjustment, not all effects of mutations on a virus are harmful.

During the mutation process, the virus can destroy itself or survive and have a greater absorption capacity. For example, the SARS-CoV-2 virus is a variation of a series of mutations from the SARS-CoV-1 virus that caused the SARS outbreak in many countries such as Hong Kong, Singapore, and Taiwan, in 2002.

This mutation is a way of living from virus to evolve. The task of all parties is to study, monitor, and understand, so that this mutation is anticipated with the right protection.

Although COVID-19 has been determined by WHO to be included in the VOI category, all parties need to be aware when a new variant due to mutations from the SARS-CoV-2 virus occurs and enters the VOC category.

One of the anticipations is the cooperation of all parties to reduce community mobility to prevent the spread of virus mutations in COVID-19. The high mobility between regions and even the mobility of people between countries can be a factor for mutations.


Borders tightening

Spokesperson for the COVID-19 Vaccination from Ministry of Health Siti Nadia Tarmizi also spoke about the Mu variant potential in Indonesia. The government continues to make various prevention efforts in anticipation of new mutations such as the Mu variant being found in Indonesia.

Although in fact, the variants circulating in Indonesia today are mostly Delta variants, there is information regarding the Mu variant which is classified as VOI that needs to be considered.

The government must continue to ensure that travelers from foreign countries do not bring the Mu variant or other types of variants.

The government cooperates with various parties to ensure tightening, guidance, supervision, and screening, especially in airports with international arrivals to monitor new variants.

This step needs to be taken since more people are resuming travel from one country to another.

Therefore, screening and monitoring of traffic and mobility of people between countries must be strengthened, so that the potential for Mu entry can be anticipated early on.

No one wants a new wave of COVID-19 after the spread of the Delta variant starts to slow down. Therefore, the sloping development of the epidemic should be addressed with vigilance, not euphoria, let alone debauchery. (Antaranews)