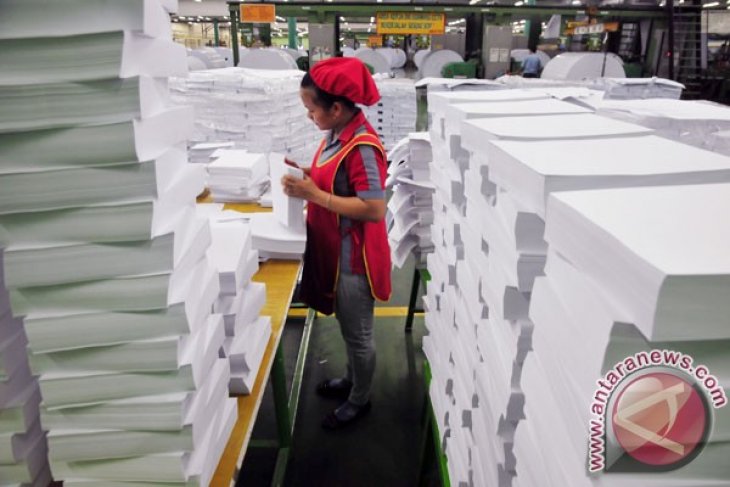 Illustration: Several workers in the paper converting section of the PT Indah Kiat Pulp & Paper factory in Perawang, Siak District , Riau (ANTARAFOTO/ FB Anggoro/AK)
The Dispute Panel at the World Trade Organization (WTO) decided in favor of Indonesia that had filed a lawsuit against Australia for adopting the Anti-Dumping Entry Policy (BMAD) on Indonesian A4 copy paper products (DS529).
Trade Minister Agus Suparmanto noted in a statement in Jakarta on Thursday (5/12) said the victory over this dispute was very important, considering its systemic impact on allegations of dumping from other countries. The Panel's decisions and recommendations were expected to minimize similar allegations in future.
The dispute between Indonesia and Australia took place on September 1, 2017. The Trade Minister emphasized that the WTO stated that Australia's policy of imposing BMAD on A4 copy paper products from Indonesia violated Articles 2.2 and 2.2.1.1 of the WTO anti-dumping agreement. Article 2.2.1.1 of the WTO's anti-dumping provisions was violated since Australia refuses to use the actual accounting data of producers although the data meets generally accepted accounting principles (GAAP) and reasonably reflects the costs associated with production.//Antara