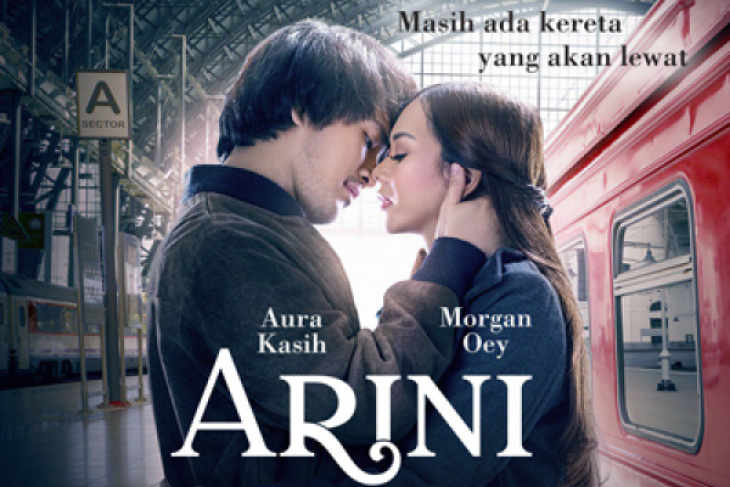 Today, We will discuss a movie entitled "Arini" directed by Ismael Basbeth. Indonesian film industry is apparently making a new trend, which is recycling old films that increased people's love to Indonesian film. Among many was an adaptation of a novel written by Mira W. entitled "Arini, Masih Ada Kereta Yang Lewat" released in 1982 and was made into movie in 1988. Widyawati and Rano Karno, two Indonesian top stars at that time, played the main characters. Thirty years later, in 2018, Ismael Basbeth remade the movie with some touch of today. The ARINI film is about a woman in the peak of her career. Like all film drama, there will be some romance, betrayal, and cries in the film. But, the packaging and the actors will make it far different.
"It's a collaboration. I was interested with "Arini" written by Titin Watimena and I want to collaborate with her. I read the novel and I believed that I must make the film" Ismael said.

The conflict in this film is actually quite simple. But, it was expanded by Mira into a little bit more complex than in its novel, and that was depicted by Ismael according to the current situation. Arini was depicted as a strong woman facing bad love life. Separated from her cheating husband will hurt any women. In this era, Arini met with a man, 15 years younger, but kept trying to get her heart.

"Women getting second chances has limited position in Indonesian film. I want to make that. Then, a widow with a far younger lover is still a taboo for some people since then until now. But, the interesting thing is how I play these characters according to the novel, but in more modern situation" Ismael also said.

The story began when Nick (Morgan Oey) met with Arini (Aura Kasih) in a trip by train in Germany. Nick who was 23 years old, suddenly fell in love with Arini who was 38 yeras old. Arini lived as a cold woman with great defense wall against men due to her past wounds. Many years ago, Arini was disappointed by her husband and best friend. The coldness of Arini apparently encouraged Nick to get the love of the 15 years older woman. But, age is not a problem for Nick. All things done by Nick to make Arini fall into his hands. Nick's passionate efforts make the audience can feel the happy love. The romantic Nuremberg city, Germany as the setting grew Nick's love greater. Morgan Oey successfully played as a young man drunk in love. Not only Morgan, Aura Kasih was also successful in portraying how dark the past of Arini. Remaking a previously famous film is not easy. Many factors must be overseen by Ismael. Casting was one of the key. Therefore, Ismael joined directly in the casting.

"I tried to find fresh actors to make the story more alive without the previous' characters burden. Then, we look for up and coming actors. Thus we find Aura Kasih, who has been famous but yet to be the main character. So, people don't know how was the characters previously played by Aura Kasih. Then, I look for Indonesian up and coming crews and actors" Ismael added.

The challenge to make this film popular was the main focus of Ismael. Besides character, the plot and setting must be focused. Ismael has her own way.

"It's made in different era, so we intentionally make it different. Still, it came from "Arini, Masih Ada Kereta Yang Lewat" novel by Mira W. So I hope by being open and honest in interpreting works from the same source, my Arini film will be different" He stated.

The whole film has similar plot, although with several different scenes. However, it did not erase the main essence of the story. Ismael even made some romantic scenes more artistic and touched the audience.Alright listener, that was our brief review of Indonesian film "Arini, Masih Ada Kereta yang Lewat" by Ismael Basbeth.